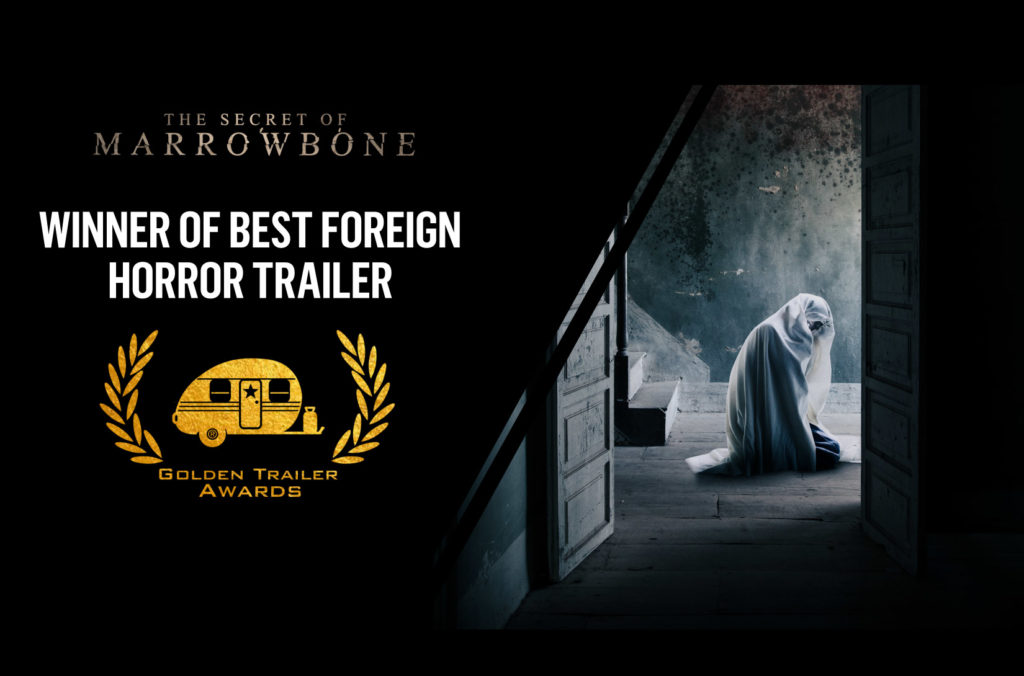 Silk Factory wins for The Secret of Marrowbone at the Golden Trailer Awards 2018
It's a thrill and an honour to win 2018's Golden Trailer Award for 'Best Foreign Horror Trailer' with 'The Secret Of Marrowbone'.
This stylish, timeless horror movie from Entertainment One weaves some of the most defining tropes of the genre into a precise and disarming narrative that's both mysterious and emotionally engaging, telling the story of an orphaned family struggling to survive alone in a house that may not be all it seems. The range of tension and emotion is elegantly brought to life by a fantastic young cast of rising international stars, and a writer-director revelling in the delight of keeping an audience on the edge of its seat.
On the challenge in creating the trailer, Creative Director John Piedot explains, 'Our brief was to create an intense and suspenseful cinematic experience that balances big scares with a permanent sense of unease hinting at a deeper, darker underlying story. Horror is all about establishing a mood, and the trailer works hard at the front to present a dream-like, summertime existence. We get to know Jack and his siblings and begin to delve into their story. Very quickly the trailer establishes a shift, using some of the film's most suspenseful moments and powerful sound manipulation to build tension towards a chilling, enigmatic climax.'
Dadi Sigurdsson, editor on the project, enjoyed the challenge, saying, 'It was an absolute joy. As often is the case, music and sound design make for a good horror trailer and this one was no exception. It was important to keep the sound bed somewhat modern and important that the music go hand-in-hand with the rich visuals and effective scares of the film. It resulted in a spooktacular trailer!'