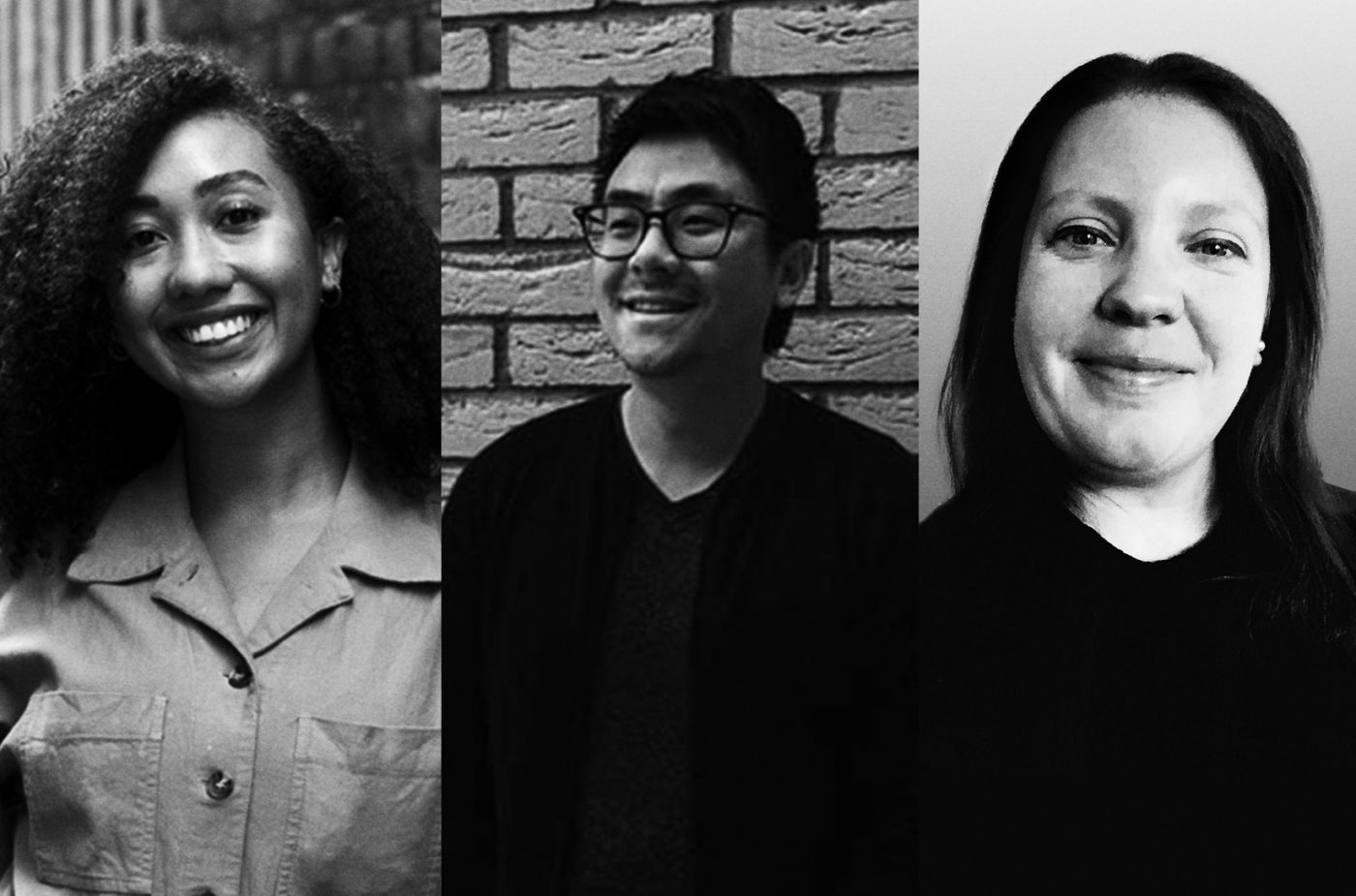 New Hires 2020
2020 has been an unusual year to say the least, but through all the turbulence of the year, we were incredibly proud to have been able to expand our team with some great new hires.
In the London office, Karis Aldridge joined as Sales and Marketing Manager, Lawrence Ching as Senior Producer and we welcomed back an old colleague Becci Jones as Senior Editor, expanding our creative editorial team. It's sometimes not easy joining a new company, but then how do you adapt with working remotely during a national lockdown? Let's hear from our new hires, on how they found joining our company in such interesting times…
What challenges did you face joining the team in lockdown?
LAWRENCE- It just took a little longer to get to know the whole team than usual. Plus it's just not quite the same thing hashing out a cut or creative brainstorm over Zoom instead of being in the same room!
BECCI- It was all pretty smooth for me. I've worked with many of the team before which really helped, but everyone made it really easy
KARIS- It was strange having my first day 'in the office' sat at my home-desk in my living room. Thank god for zoom/Microsoft teams during this time keeping us all connected!
What has been your highlight moment so far?
LAWRENCE- Head-banging with one of our editors, whilst listening for the first time to a custom trailerised track we have in the works for an upcoming trailer. It's a banger! 
BECCI- Absolutely the team Zoom cocktail making masterclass. It was just lovely to see everyone and hang out 'together'.
KARIS- As my role centres around expanding our client base it's incredibly gratifying when we secure new partnerships, so seeing these new ventures come off was fantastic  …..and our cocktail making sesh. So many yummy cocktails.
 What are you looking forward to in 2021?
LAWRENCE- Hopefully, sharing a cuppa with everyone in the office. And by cuppa, I mean pint. And by pint, I mean many pints.
BECCI- A holiday somewhere that's not my house?! And going back to the cinema. You can't beat seeing films on the big screen!!
KARIS- Hopefully getting into the office more and having some post-work beveragoooss with the gang! And fingers crossed attending a film market so I can acknowledge human life again!
If you would like to hear more from our team, please head to our Instagram page where our regular Trailer Thursday series will be making its much anticipated return on IG stories. Also, be sure to stay connected with us on all our social platforms for all the latest Silk Factory content!