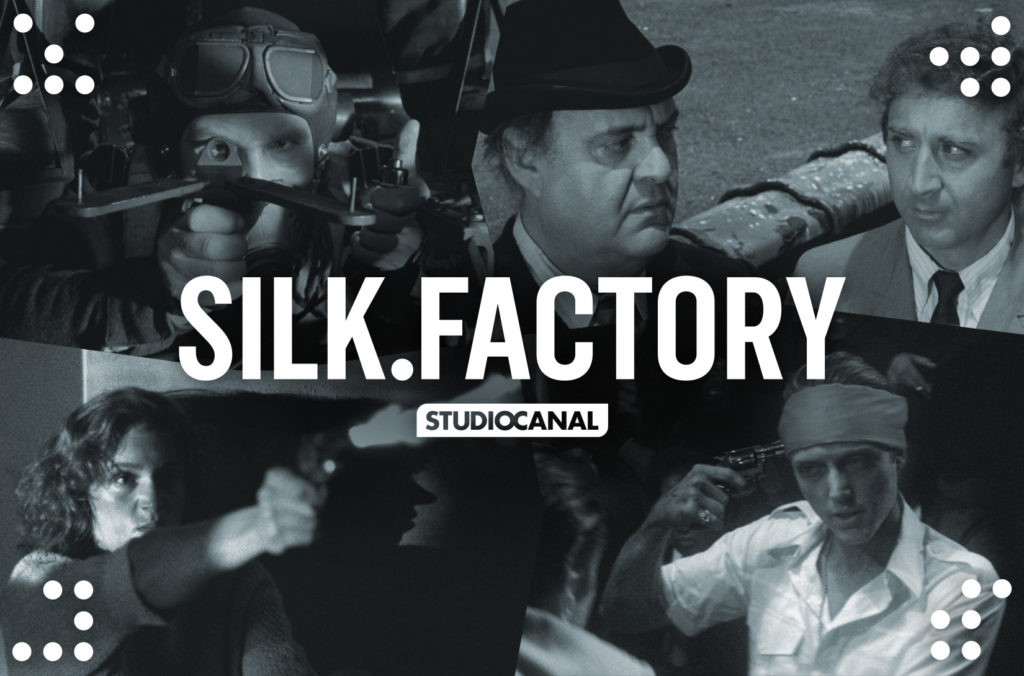 How to Remarket a Masterpiece – By Silk Factory Editor Martin Wrench
Blood Simple; The Producers; The Deer Hunter; The Dam Busters; The John Carpenter 4K Collection…
Classic films that presented us with a unique opportunity to celebrate the depth and quality of the Studiocanal catalogue and introduce audiences old and new to a powerful new movie-viewing format. The new 4K resolution cinema and home experience means everyone can enjoy their favourite classic films all over again, in a way they have never seen before. Quite an exciting prospect, especially for a film fan like myself!With this in mind, it's important to stay true to what makes films classic; the reasons they are loved by millions of fans. This is the most important consideration for me, and takes the form of iconic imagery, music, story, as well as giving special attention to the respected film-makers involved. For example, in the case of both The Deer Hunter and The Dam Busters respectively, the famous Russian roulette and bouncing bomb scenes are so ingrained in popular culture that it becomes almost impossible to not include them. The same can be said of the sound. In the case of The Dam Busters it was an early creative decision to include the famous theme tune because it is so much a part of that film's DNA. Similarly, the iconic one liners and synthesiser score from the John Carpenter 4K collection are the elements that have stood the test of time and endeared these cult classics to generations of film fans.
We're somewhat fortunate to be living in a time where trailers have never been more creative and impactful. The emphasis is now firmly placed on sound design, structure, and sometimes only revealing just enough dialogue to get the story across is the best option. For Blood Simple, only the most spare dialogue was used to sell the story, but it also created an enigmatic sense of tone (much like the film itself), driven home by an eclectic music track that hopefully gave the film a unique tone which hooked the viewer. Creating an exciting, memorable, and intriguing audio/visual experience is the goal of any trailer editor.As with any film trailer, graphic messaging is key.  It can help describe the story of a film but also provide important information about a film's background. For a 4K re-release trailer graphical information also helps underline why the film has a unique place in film history: 'Mel Brooks Comedy Classic' (The Producers); the 'Debut Feature from Academy Award Winners Joel & Ethan Coen' (Blood Simple); 'Winner of Four Oscars' (The Deer Hunter) and so on. Sometimes even the graphic style can have a strong impact for viewers. For the John Carpenter 4K collection, we used a deliberately future-retro style that tied the different films together, with a fun hat-tip to the period in which they were made. Quotes too, by respected film critics that praise the film, can also help define a film's popularity. And then, crucially, addressing the new 4K aspect of the film's quality. Cutting a re-release trailer is all about finding a fresh approach to well-known, sometimes iconic material, that excites devoted fans and new audiences in equal measure. When a classic film has never looked or sounded as good it's important to shout about it and make sure as many people see and hear you as possible because these films are an important part of pop culture. Fortunately, that's where the trailer comes in. 
It was such a pleasure to work on these trailers, and have the opportunity to revisit such cinematic classics in the modern day. Thanks to ever advancing technology, these opportunities will hopefully become more frequent, so we can continue to bring the past into the future, in all its high-definition glory.